There is no simple formula for creating a successful business. Luckily, there is an easy way to improve your chances.
And that's by listening to the wisdom of those who have done it already.
"I have always found that my view of success has been iconoclastic: success to me is not about money or status or fame, its about finding a livelihood that brings me joy and self-sufficiency and a sense of contributing to the world."
Anita Roddick, founder of The Body Shop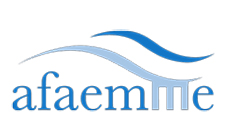 The Foundation for Women Entrepreneurs is a member of the Association of Organisations of Mediterranean Businesswomen (AFAEMME) 
Female Business Cafe
Come and join us at the FEMALE BUSINESS CAFE on Wednesday 20th November 2013 from 09:00-15:00. The FWE will be holding this as part of the Malta SME Week Activities. Hope to see you there!